Last Updated on June 16, 2016 4:02 pm
Much of the High Country and western North Carolina remain dry for the middle of June 2016. Ten counties, including Watauga and Avery, remain under the abnormally dry status while twelve counties are listed as moderate drought. For the year to date (as of June 14) Boone has officially recorded 22.18 inches of precipitation, making it the 15th driest since 1980. 2015 at the same time was even drier with 17.53 inches recorded.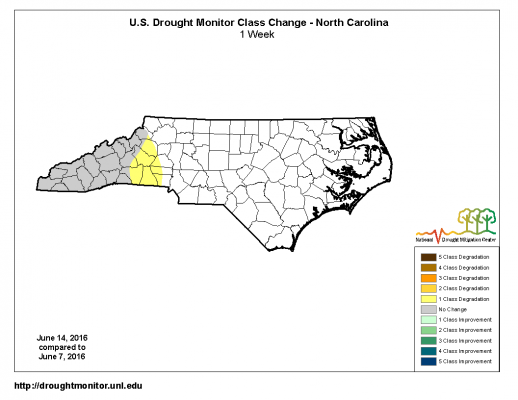 By comparison here's a look at mid June in 2015 and 2016.
June 14, 2016 drought conditions