Last Updated on October 2, 2022 5:48 pm
Depending upon your location in the High Country you may have enjoyed the sunshine or battled the thick fog on Wednesday (March 19, 2014).
This was the scene capture at 3:03pm on Flat Top Road in Blowing Rock by Barry Houck.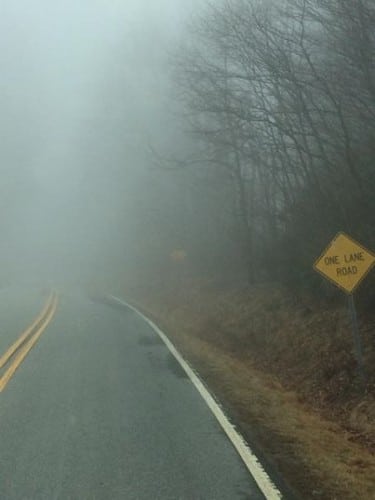 Fog continued to be a big issue in Blowing Rock late Wednesday afternoon. Photo: Teresa Cook

"Thick soupy fog at the Blowing Rock Market around 5:15" according to Curly Stumb

And this screen capture from the Live Camera feed page showed a foggy Blowing Rock

Meanwhile in Boone, Banner Elk and Valle Crucis skies were still sunny at 5pm as they had been most of the day.