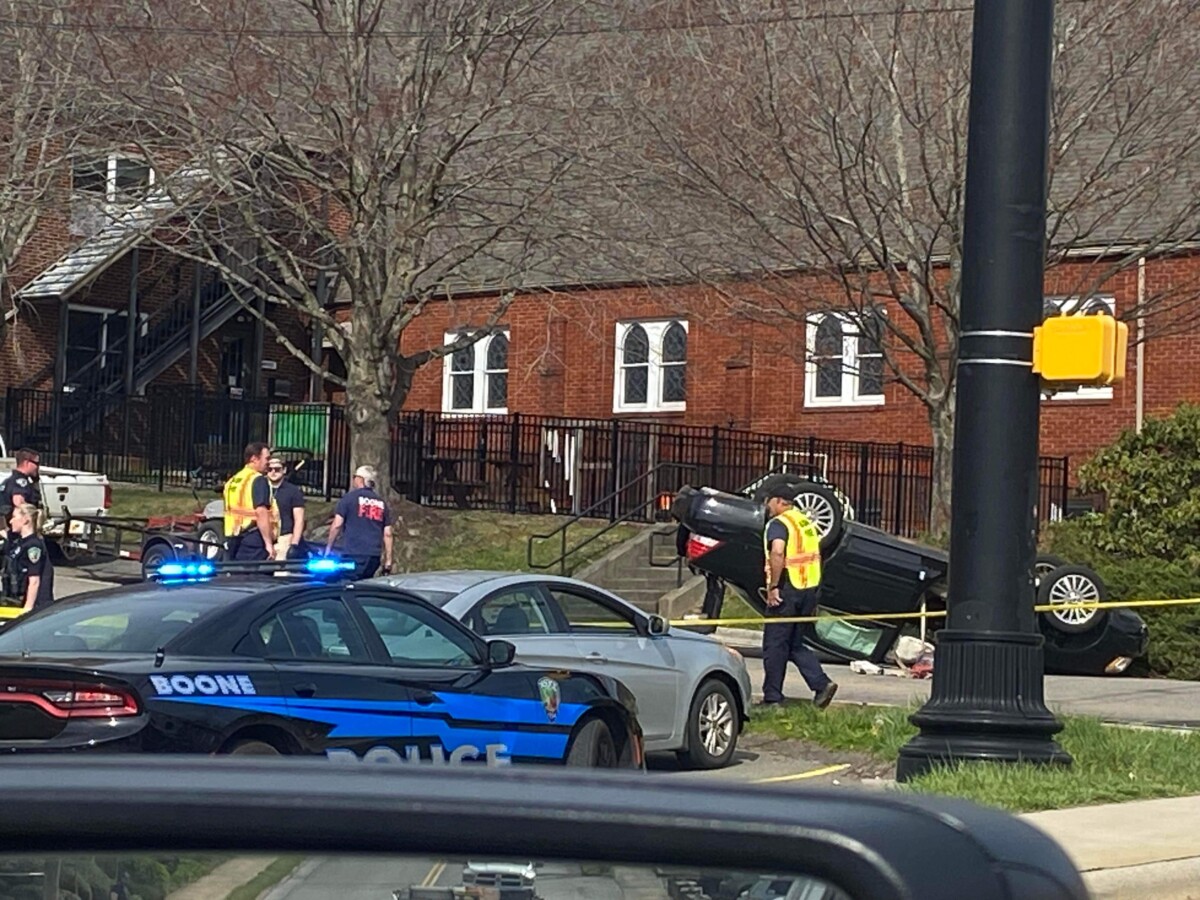 Last Updated on April 13, 2023 6:27 pm
A motorist was flown to Johnson City Medical Center after sustaining a gunshot wound and injuries after a single-vehicle wreck in Boone today.
At 4:05 pm a Watauga Rescue unit returning from a call drove up on a motor vehicle crash at the intersection of Council Street and East King Street, according to a Boone Police report. Boone PD along with Boone Fire and Watauga Medics arrived on scene and found a 4-door sedan that had crashed into a tree and rolled over onto its top, according to the report. Responders began treating the driver for apparent injuries caused by the crash but while being treated it was determined the driver was also suffering from a gunshot injury.
There is no foul play suspected as Boone Police investigators were able to speak to the driver who reported an accidental discharge of his firearm, according to the report.
Boone Police investigators are actively investigating the incident.
Photos submitted to WataugaOnline.com.