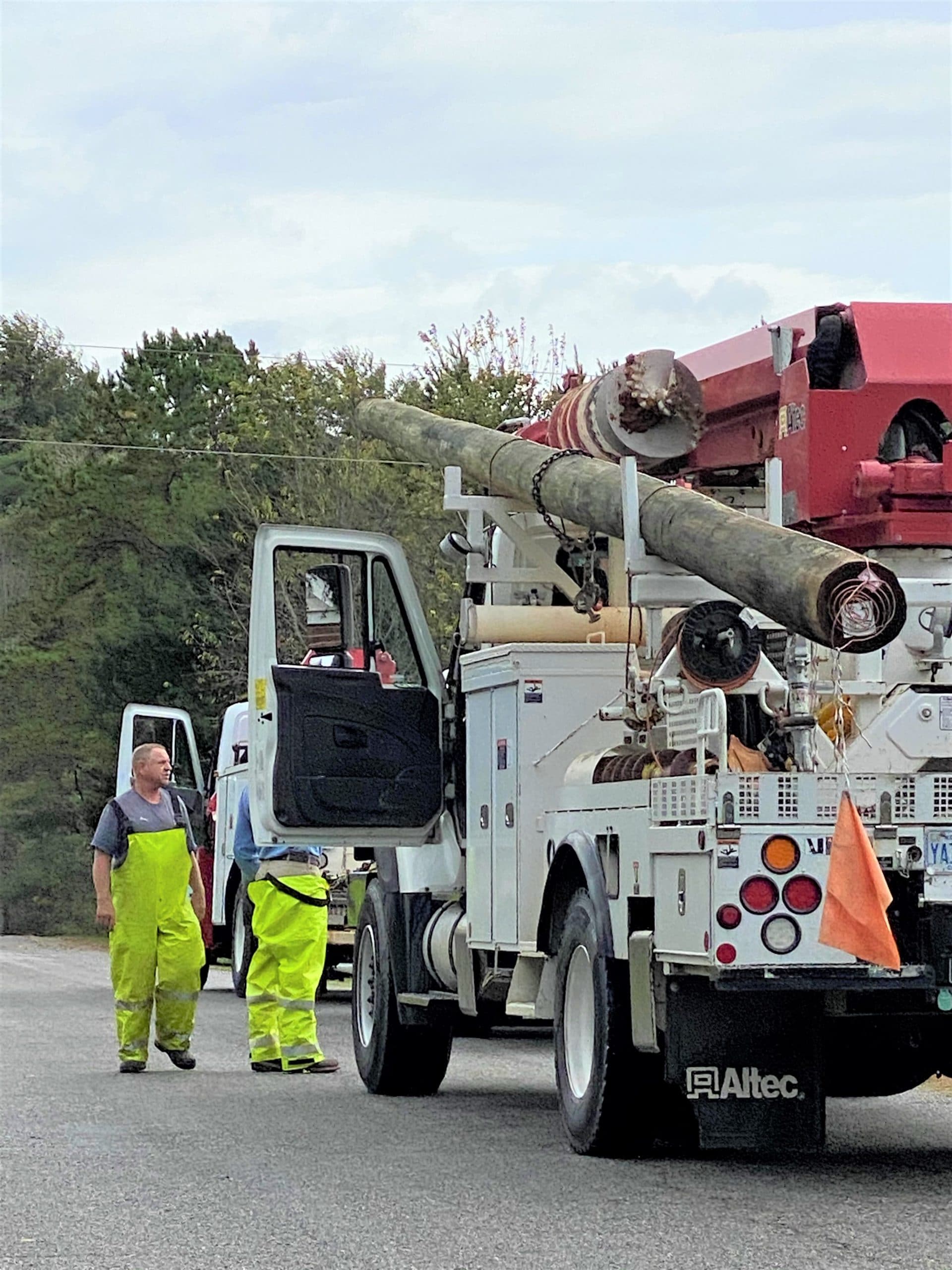 Last Updated on October 29, 2020 5:09 pm
Lenoir, North Carolina (4 pm Outage Update – October 29, 2020) – Working to restore power for nearly 5,000 members, Blue Ridge Energy line technicians persevered through tree-filled roadways and flooding throughout the cooperative's service territory as tropical storm Zeta lashed the region.
The storm caused damage leading to power loss primarily in Caldwell County where 3,389 members were affected by damage in 33 different areas across the county. Crews are still working to restore power to 38 members.
In Ashe County, 495 members were impacted by damage in 20 different locations in Baldwin, Smethport, Shatley Springs, Lansing and Beaver Creek.
In Watauga County, 250 members were impacted by damage in 10 locations in Hound Ears, Watauga River, and Sherwood.
In Alleghany County 46 members lost power due to damage in 3 locations in Glade Valley, South Sparta and Sparta.
While one outage in Ashe County occurred at 5 am, the storm came through in full force and began causing major outages just before 8 am today. The sounds of chainsaws rang out in the morning and afternoon hours as crews sawed their way through downed trees and limbs to replace broken poles and repair downed power lines.
Blue Ridge Energy reminds members to report all outages by calling PowerLine at 1-800-448-2383, by using the Blue Ridge Energy mobile app, or through the cooperative's outage texting service. Outage updates are available on the cooperative's live outage map at www.BlueRidgeEnergy.com and on the mobile app.
The cooperative reminds the public to stay far away from downed power lines as they can still be energized and therefore dangerous, even deadly! Report downed lines by calling 1-800-451-5474. Only a trained line technician should ever go near a downed power line.
Blue Ridge Energy serves some 76,000 members in Caldwell, Watauga, Ashe, and Alleghany counties as well as parts of Avery, Alexander and Wilkes counties. Learn more at www.BlueRidgeEnergy.com or on the cooperative's social media on Facebook, Twitter and Instagram.