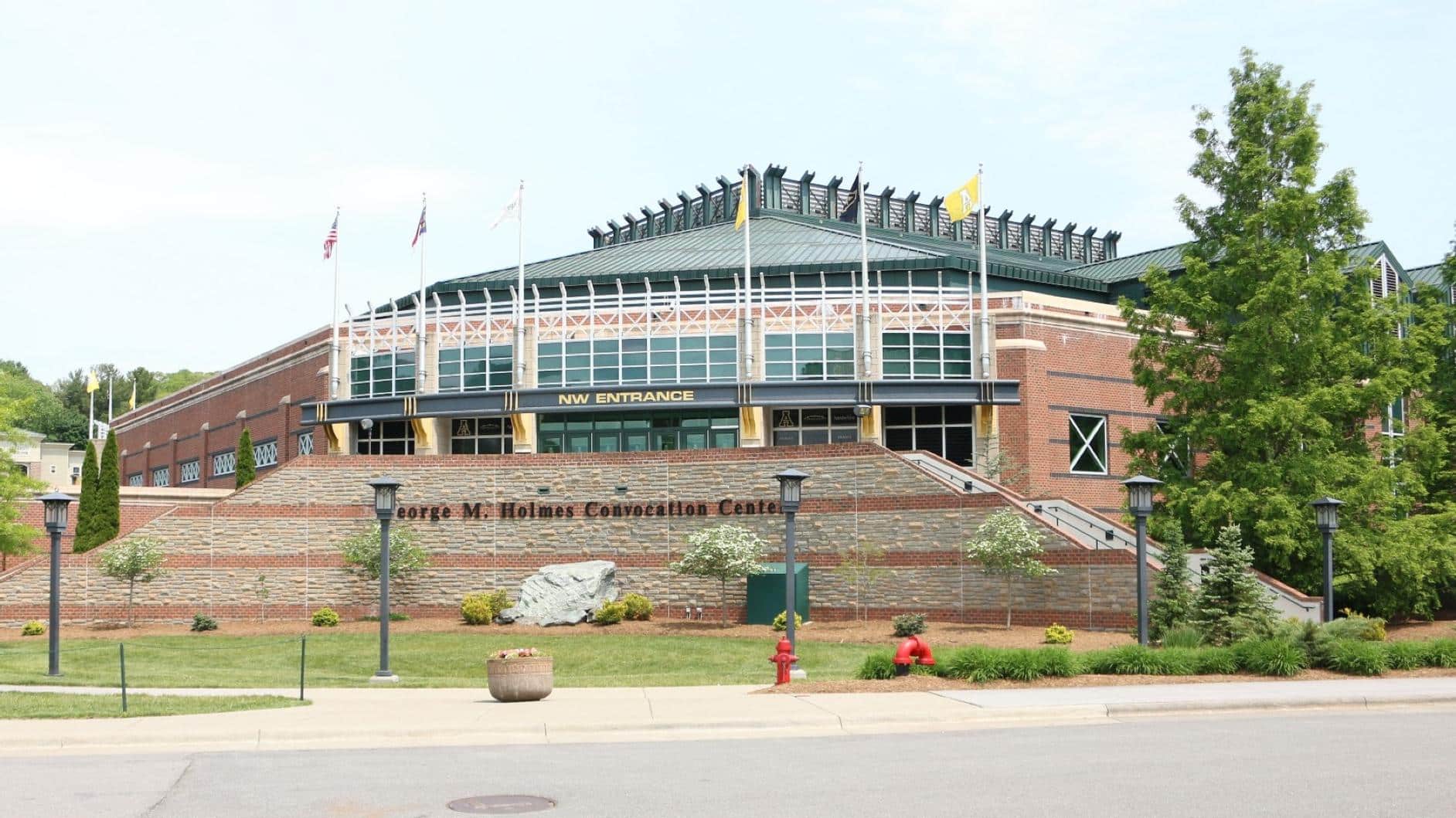 Last Updated on October 31, 2023 12:44 pm
BOONE, N.C. – With the 2023-24 App State men's and women's basketball seasons right around the corner, the Mountaineers Athletic Fund would like to address parking for season ticket holders and fans.
While construction of a new parking deck is underway adjacent to the Holmes Convocation Center (site of the old Holmes Lot) there are about 100 fewer premium parking spaces this basketball season. Incorporating the addition of spaces from surrounding lots, there will be approximately 60-70 assigned spaces available for 2023-24 season ticket holders, depending on the game.
There are roughly 1,500 FREE parking spaces within 0.4 of a mile of the Holmes Convocation Center that will be available for game day use during the 2023-24 basketball seasons. Those lots include Hill Street, Rivers Street Parking Deck, University Drive, Duncan, Legends and Peacock.
To accommodate the adjustments for this season, we are providing a shuttle every game from the Rivers Street Parking Deck to the Holmes Convocation Center. There will be three shuttles for the Auburn game. Shuttles will begin picking up fans one hour prior to tipoff between the Rivers Street Deck and the adjacent Katherine Harper Hall.
Dropoffs taking fans from the Holmes Convocation Center back to the Rivers Street Parking Deck will begin midway through the second half and run through postgame.
Starting in 2024-25, there will be 600 spaces within steps of the Holmes Convocation Center once the new parking deck is complete. View a rendering of the campus layout available on this campus map.
Thank you for your patience and understanding as work continues to enhance the campus and fan experience with more parking available to those traveling to our campus. Please call 828-262-7999 with any questions regarding basketball parking.