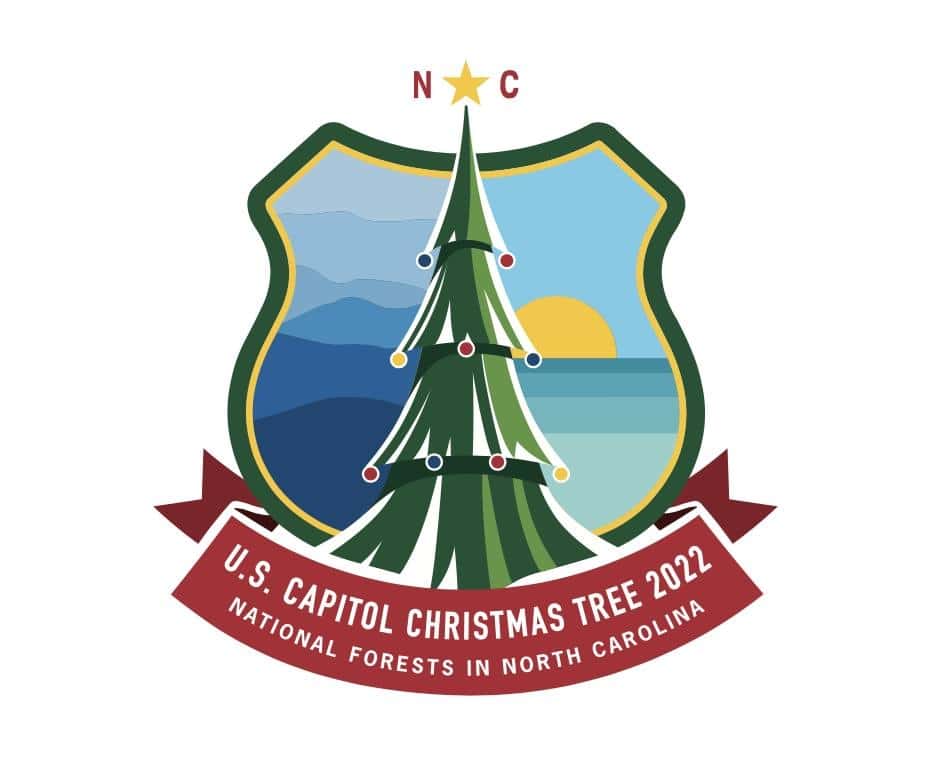 Last Updated on November 1, 2022 3:53 pm
Asheville, NC October 31, 2022 – After almost a year of planning, the U.S. Capitol Christmas Tree, a 78-foot red spruce affectionately called "Ruby," will be harvested from the Pisgah National Forest in a virtual ceremony on Nov. 2, 2022 at 11 AM. The ceremony will include a musical performance by Woody Platt and Shannon Whitworth, and the Cherokee Legend of the Evergreen Trees told by this year's Youth Tree Lighter, Coche Tiger, a citizen of the Eastern Band of Cherokee Indians.
The ceremony will be live-streamed on the U.S. Capitol Christmas Tree's Facebook page at 11 a.m., located at facebook.com/uscapitolchristmastree.
Following the ceremony, the tree will be harvested by Rodney Smith, a 30-year employee of the Uhwarrie National Forest, using a STIHL chainsaw. With support from Dover Crane and Barlett Tree Experts, the Red Spruce will be carefully maneuvered into placement on a flatbed trailer provided by Hale Trailer. The tree will be transported by a specially decaled Kenworth T680 driven by Ed Kingdon, Jr and Deb Kingdon of North Carolina-based carrier Hardy Brothers Trucking.
After the harvest, Ruby will get ready to hit the road for a 14-day long tour from the Pisgah National Forest to Washington, D. C. With support from partners, including presenting sponsor 84 Lumber, the tree will make several stops along the way to celebrate with North Carolina communities "from the mountains to the sea," before arriving to the West Lawn of the U.S. Capitol. The tour starts with a Harvest Celebration at the Western North Carolina Agricultural Center on November 5 from 3:00 p.m. – 5 p.m. For a complete list of times and stops, visit www.uscapitolchristmastree.com.
The red spruce that will adorn the West Lawn represents an iconic tree species for southern Appalachia. As part of the U.S. Capitol Christmas Tree program, the U.S. Forest Service is partnering with the National Forest Foundation to raise funds for a new state-of-the-art nursery that will grow red spruce seedlings to be used in reforestation efforts. The Forest Service has contributed $50,000 and the National Forest Foundation is raising $200,000 more.
Someday that greenhouse will contain the seedlings of Ruby. A team of foresters collected cones from Ruby, which contain seeds that will be grown into seedlings that will contribute to the next generation of red spruce trees growing across the southern Appalachian region.
The nursery will be managed by the Southern Highlands Reserve, a nationally recognized nonprofit arboretum, and research center. This organization has embarked upon the epic task of raising 50,000 red spruce trees to be planted on public lands in North Carolina, Eastern Tennessee, and Virginia, where they have already planted more than 6,000 trees. Other partners in these restoration efforts include The Nature Conservancy and the U.S. Fish and Wildlife Service.