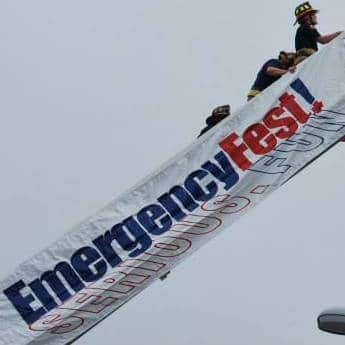 Last Updated on May 1, 2023 1:00 pm
Join local Emergency Services and partner organizations for the highly anticipated Emergency Fest, on Saturday May 20, 2023! The event runs from 10:00am until 1:00pm in the Peacock parking lot (formerly Raley Lot), located on Rivers Street on the campus of ASU.
Free event open to children of all ages.
Local area fire trucks, police cars, ambulances, rescue vehicles, forestry vehicles, helicopters, Watauga chapter of the Red Cross, Appalachian State's New River Light & Power Company, and many more will be in attendance!
Learn about fire extinguishers, use a fire hose, sit in a helicopter, learn about child car seat safety, bike safety course and more!
Several area agencies will demonstrate vehicle extrication.
Compete in our Scavenger Hunt to learn about all the Emergency Services and win prizes!
Face Painting and Bounce Houses!
Popcorn and cotton candy with donations going to the Firefighter's Burned Children Fund.
Local Scout Troops will be collecting old American Flags at the bike safety course for a Flag retirement ceremony, which will be conducted at a later date.
We are excited to offer this fun learning event for the youth of Watauga County! Sponsored by Watauga County Firefighters Association, area Emergency Services Organizations, and New River Tire.
Pay parking available in downtown Boone and complementary parking available in ASU parking decks on Rivers Street and Stadium Heights Drive.