Last Updated on February 17, 2023 9:27 am
Below is data and information about the recent, and sometimes record setting, rain that fell in Watauga County during late September and early October.
Rainfall Notes for Thursday Sept 24 – Monday Oct 5:
In just 12 days Boone officially recorded a little more than 1/3 of the total year to date rainfall. 15.58 inches of 52.56 for the year fell during the time period.
By comparison, the record setting rain month of July 2013 produced 18.15 inches of the 66.63 inches that fell during the same time period, a record setting total of 74.83 fell for that year.
Rainfall in Watauga County Sept 21 – 8am Monday Oct 5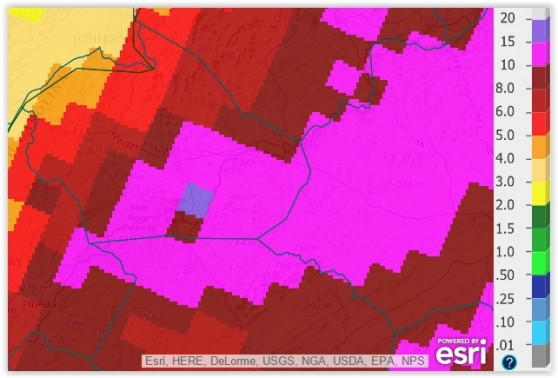 Rainfall in North and South Carolina Sept 21 – 8am Monday Oct 5
CoCoRaHS, a network of volunteer weather observers that takes daily readings and reports them, totals:
18.84 inches fell at the 4NE Blowing Rock CoCoRaHS reporting station
15.80 at the 3 ESE Boone station
15.39 at the Boone Precip (TVA) station
13.07 at the 1 WSW Foscoe station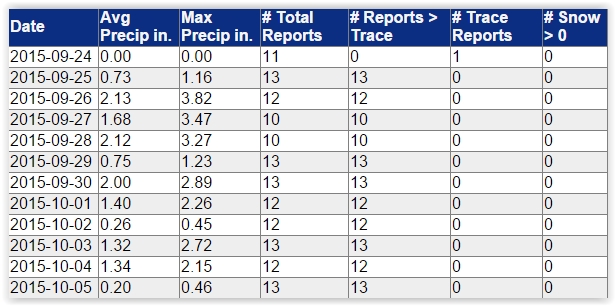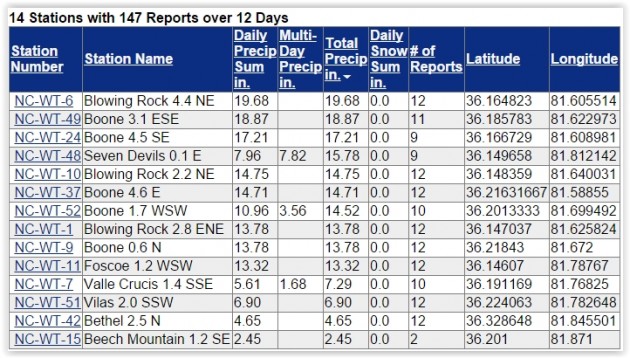 September 25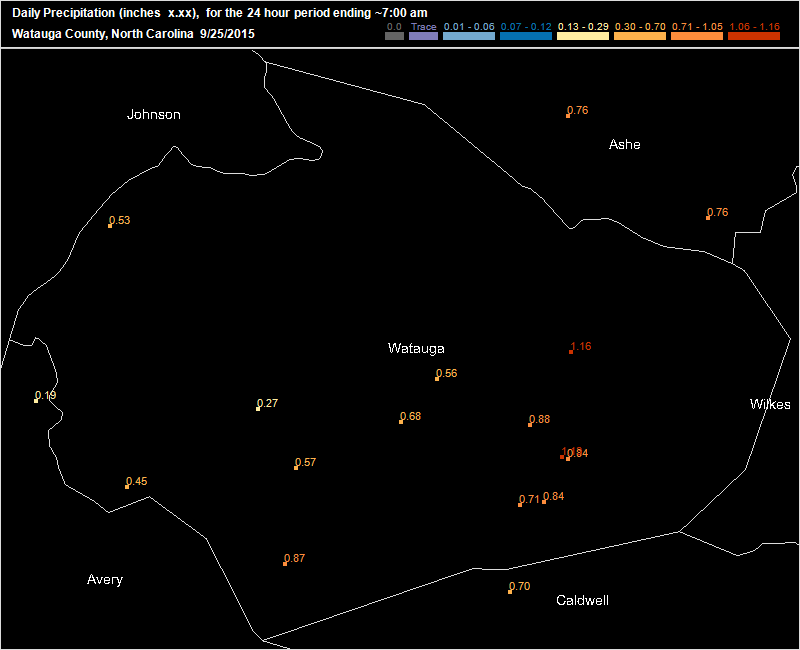 September 26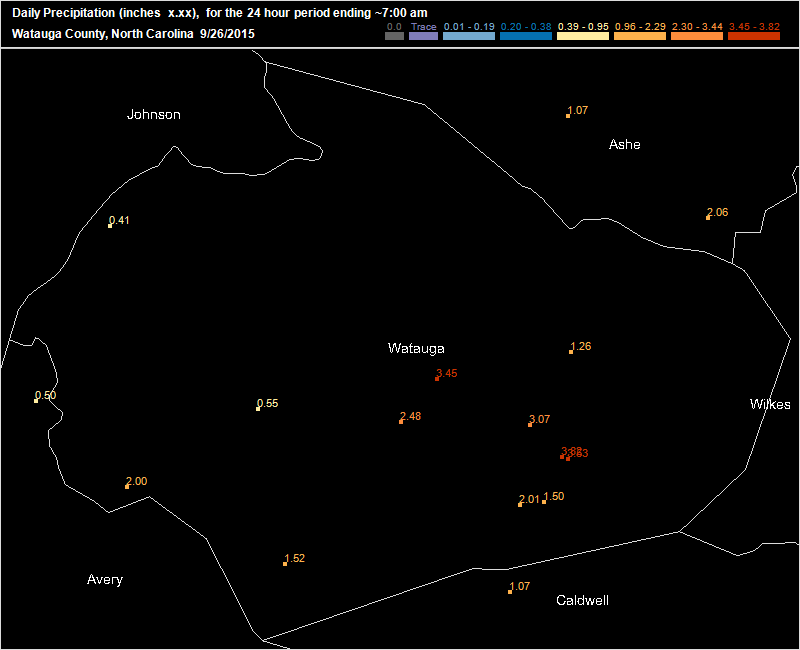 September 27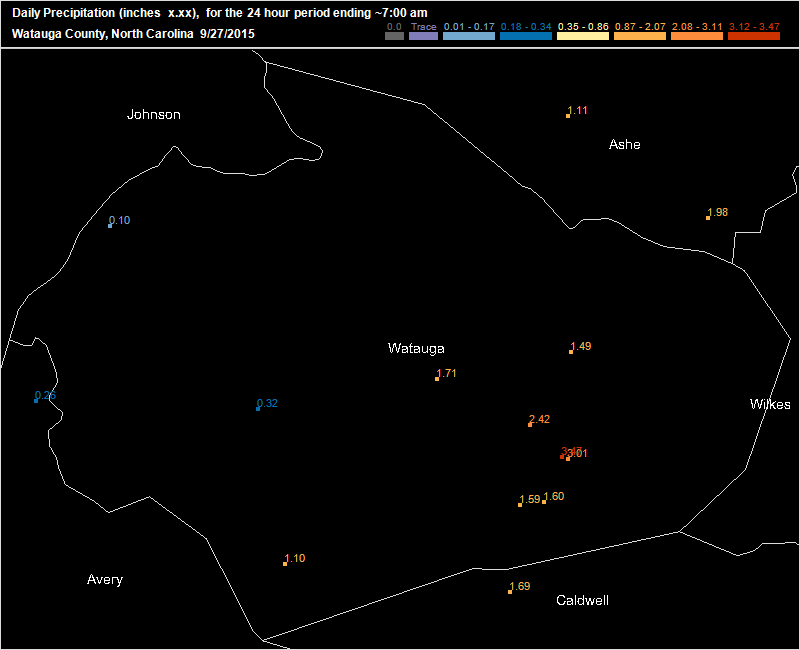 September 28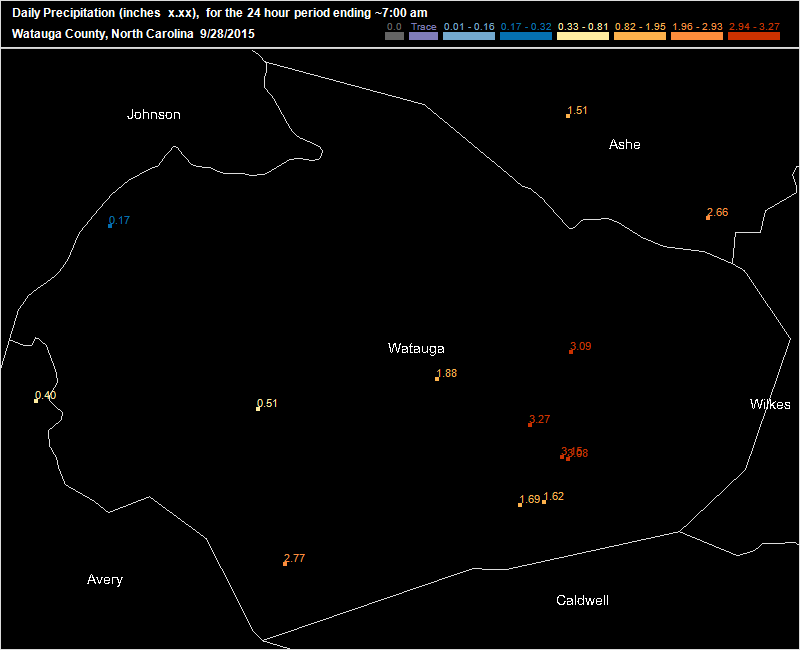 September 29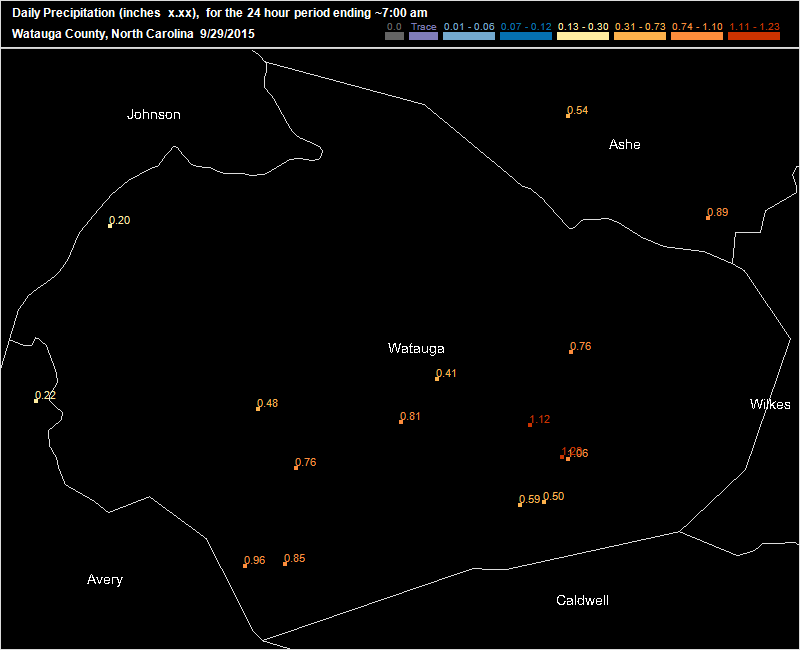 September 30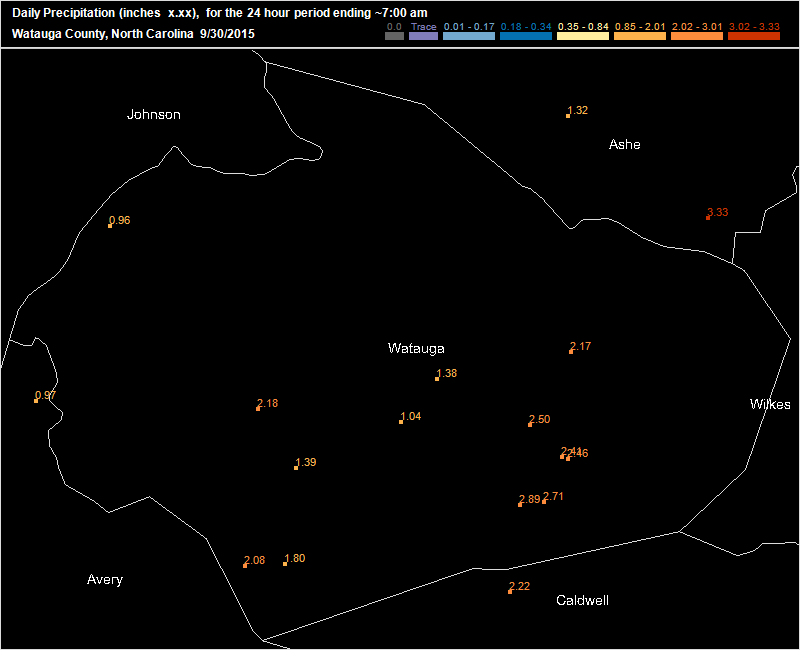 Thursday Oct 1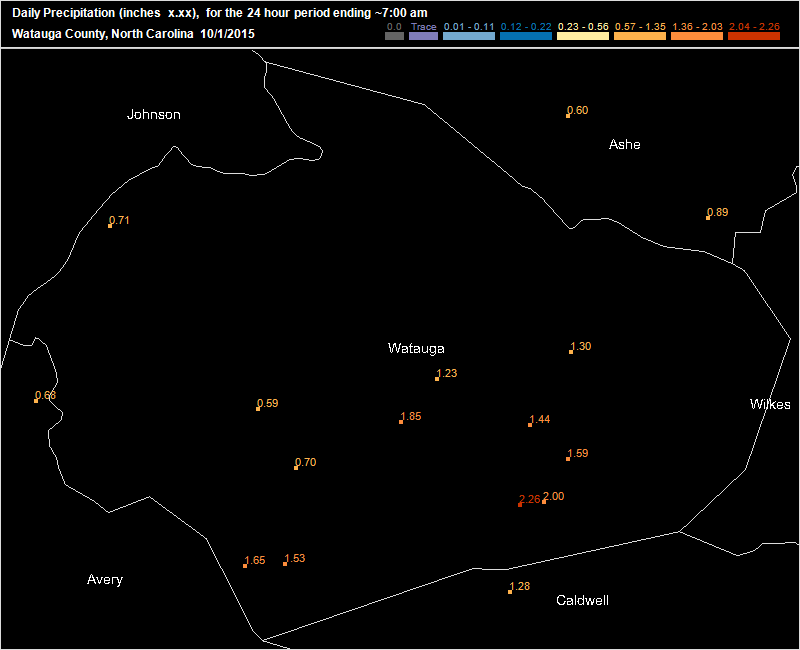 Friday Oct 2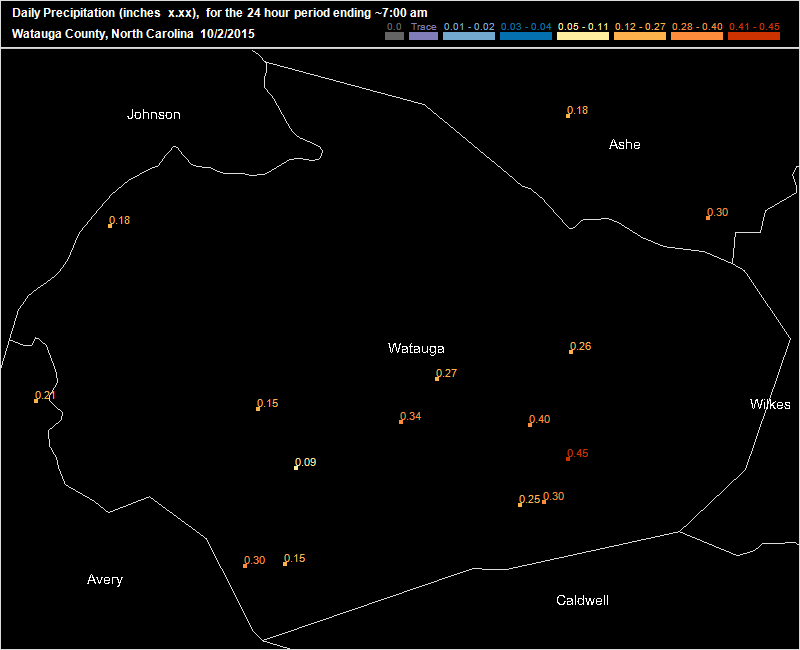 Saturday Oct 3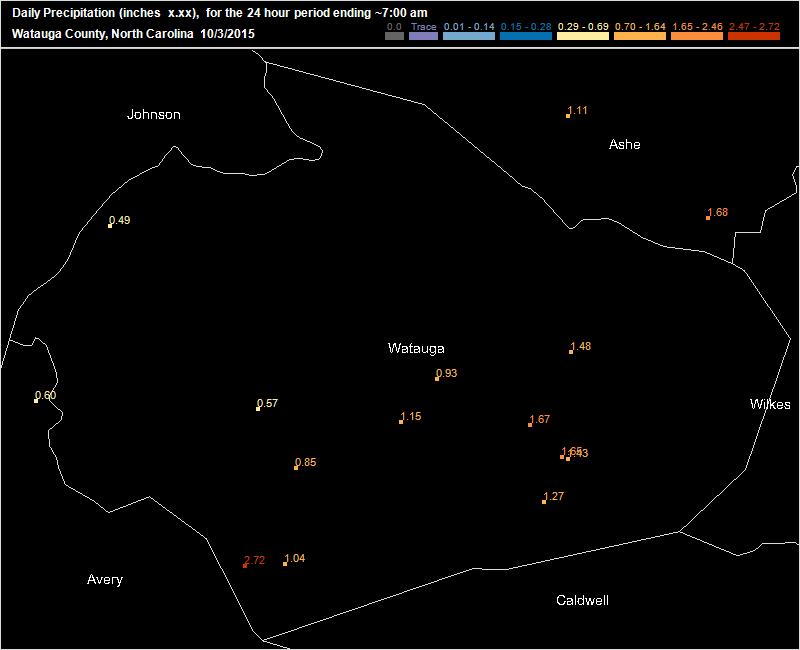 Sunday Oct 4
Monday Oct 5