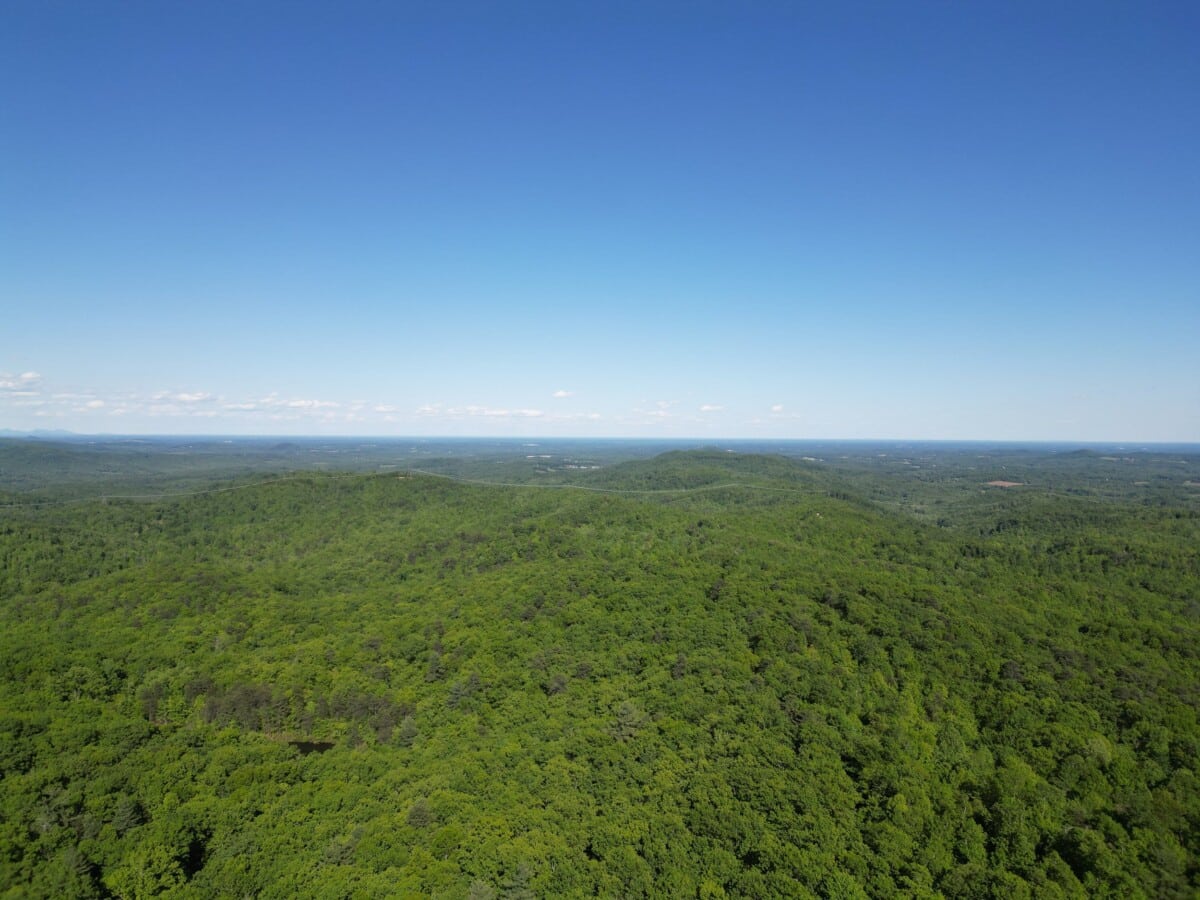 Last Updated on May 12, 2023 1:39 pm
Late last month, Foothills Conservancy of NC and Blue Ridge Conservancy completed the permanent protection of a 1,125-acre property that spans Wilkes, Alexander and Iredell Counties.
This property is located in the eastern Brushy Mountains and was purchased jointly by Foothills Conservancy and Blue Ridge Conservancy from private conservationist Tim Sweeney, who donated a significant portion of the land value after holding it for several years with permanent conservation in mind as the ultimate goal.
"This project is noteworthy because of the large amount of protected natural land in a single transaction and special because of the partnership Foothills Conservancy and Blue Ridge Conservancy forged to complete the project," said Andrew Kota, Executive Director of Foothills Conservancy of NC. "The Brushy Mountains have become a conservation focus area for both of our land trusts, and we're anticipating other partnership opportunities with Blue Ridge Conservancy in the near future. As always, we're grateful for Mr. Sweeney's effort to secure the land initially and offer it for permanent conservation at a bargain sale price, and thankful for project funding support from Mr. Fred Stanback, which truly allowed our land trusts to take advantage of the opportunity."
"The opportunity to permanently conserve over 1,000 acres in western North Carolina does not happen often. We are grateful the landowner's goal was to protect a significant and important tract of land in the Brushy Mountains," said Charlie Brady, Executive Director of Blue Ridge Conservancy. "I am especially proud of our partnership with Foothills Conservancy of North Carolina in this project. The effort was a unique collaboration of land trusts working together with a common goal of conservation, in partnership with the landowner. Providing public access on a large scale in the Brushy Mountains will be an increasing focus of Blue Ridge Conservancy's work."
Foothills Conservancy and Blue Ridge Conservancy are both 501(c)(3) nonprofit land trusts that protect western North Carolina's land and water resources and are nationally accredited through the Land Trust Accreditation Commission. Moving forward, the organizations will work together to steward the property for environmental protection.