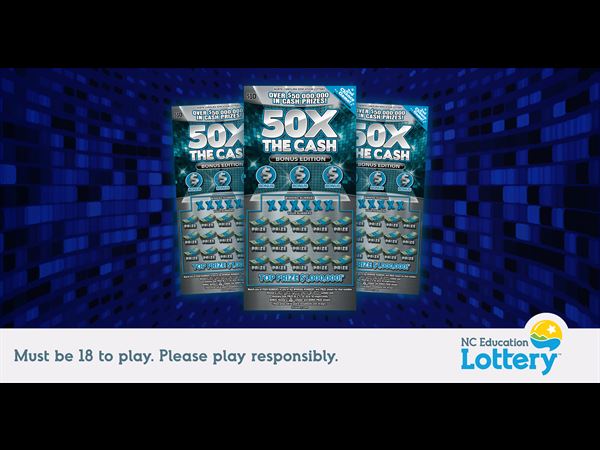 Last Updated on June 22, 2021 8:20 am
Lee Kilby of Wilkesboro was shocked to see his 50X the Cash ticket reveal a $1 million top prize.
"When I scratched it off, I couldn't believe what I was seeing," he said. "It was surreal. I was shocked more than anything."
Kilby purchased his winning $10 ticket from the Village Market on Sparta Road in North Wilkesboro.
He claimed his prize Friday at lottery headquarters in Raleigh.
Kilby had a choice of taking the $1 million as an annuity of $50,000 a year over 20 years, or a lump sum of $600,000. He chose the lump sum of $600,000 and took home $424,503 after federal and state tax withholdings.
"I couldn't be more excited about winning," he said.
Kilby won the last $1 million top prize, so the lottery will begin steps to end the game.
Ticket sales from scratch-offs like 50X the Cash make it possible for the lottery to raise more than $725 million a year for education. For details on how $4.2 million raised by the lottery made a difference in Wilkes County last year, visit www.nclottery.com and click on the "Impact" section.