*An on going list of information about the 321 project*
Feb 10 – Pictures below updated with 13 new pictures from Wendy Estes.
Feb 9, 2012 – Video from Winston-Salem Journal article

Feb 7, 2012 – Video from WBTV about the 321 widening
Feb 4, 2012 – Below is an update to the pictures from the initial clearing stage on 321 in Blowing Rock. I've added 7 pictures taken on Saturday morning, to join the 8 from Thursday afternoon.
[lg_folder folder="321 Construction/" paging="false"]
Feb 3 – More minor clearing taking place today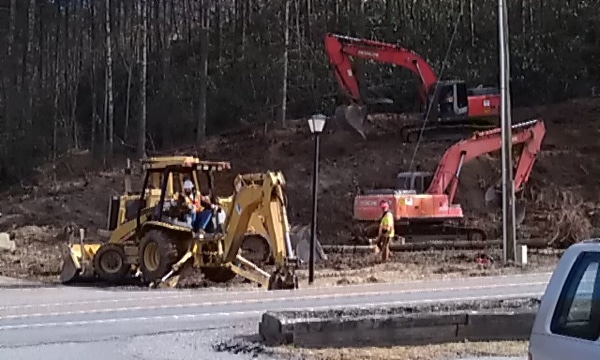 Feb 2 2012 – Crews are doing minor clearing along between ABC store and Broyhill Home Furnishing showroom. Prepping for erosion control measures.
Crews clearing for erosion control set up in Blowing Rock