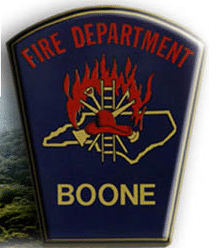 Last Updated on August 25, 2020 11:47 am
With so many people working and remote learning from home during the pandemic, Boone Fire would like to remind everyone to have a home escape plan. Performing exit drills in the home can help prepare your family for emergencies. When you hear the smoke alarm you may have less than a couple of minutes to safely escape.
Include the entire family in the planning process including small children and others that may need help getting out. As a family, draw a floor plan of the home. Draw two ways out of each room and include a meeting place on the drawing. Make sure that the meeting place is a safe distance away from the home and away from things like rivers, ponds and roads. Include emergency contacts and 9-1-1 on the plan for constant review.

Once you have a plan, practice it at least twice a year in the day and at night. Mix things up and practice in rain or snow so you know what to do at all times. Be sure to include all family members. Remember to get out first then call 9-1-1 during a real fire. Never go back into a burning building for any reason. The fire department will advise you when it is safe to do so.

Remember:
Have a plan.
Practice your plan.
Have two ways out.
Test and replace smoke alarm batteries at least twice a year.
When the alarm sounds, get up and walk out.
Get out quickly, you don't have much time.
Go to your outside meeting place.
Call 911.
Never go back in a burning building for any reason.
The fire department will tell you when it is safe to return.
For more information visit: www.nfpa.org/education
For fire-safety fun for the whole family visit: www.sparky.org