As the afternoon wore on we have felt a real pick up in the winds. Check out these two graphics from the National Weather Service Blacksburg Office from 8am to 5pm
A wind advisory is in effect from 8pm tonight until 10pm Saturday night for all of the High Country. Winds from the northwest 20 to 30 mph with wind gusts of 40 to 50 mph are in the forecast. The below graphic from NWS shows the projections.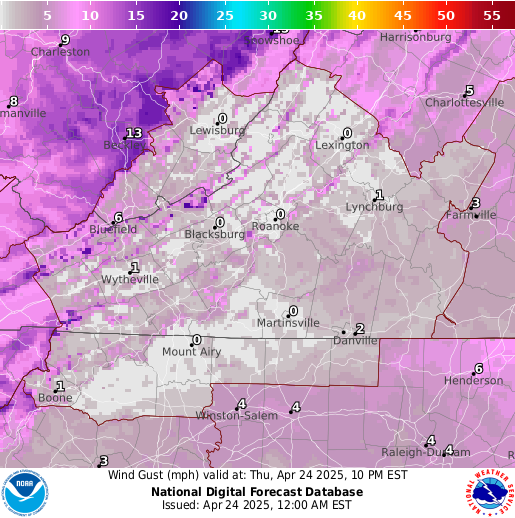 And yes the S word is still being talked about. Here's a map from WCNC showing where snow may fall.